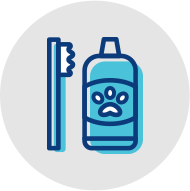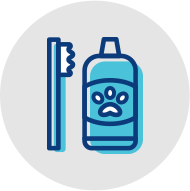 Your pet deserves to live a long, healthy life, and we understand that maintaining a healthy mouth is vital! A thorough examination of your pet's teeth and gums will help determine if there are any dental issues. This is an excellent form of preventative care.
Comprehensive dental care
At Fishtown Animal Hospital, we offer comprehensive dentistry services for your loved one, including routine checkups and dental cleanings.
We offer several dental services, including:
Thorough dental examinations
Dental x-rays
Comprehensive dental cleanings and polishing
Minor oral surgery (tooth extractions, removal of oral tumors, etc.)
Comprehensive pain management
Monitored general anesthesia
Effective dental care requires your pet to be under anesthesia during the dental procedure. The use of anesthesia allows us to observe, evaluate, and clean all surfaces of the teeth, probe the gum line for pockets, and obtain x-rays to screen for problems below the gum line.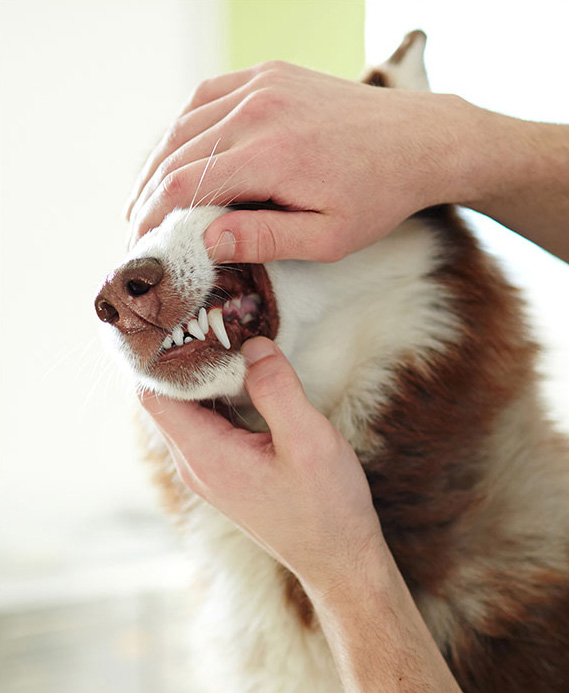 Dental disease can also lead to systemic health problems in dogs and cats, including heart disease and kidney disease. Fortunately, this can be easily prevented by regular dental examinations, home care, and regular dental cleanings.
Signs of poor dental health
There are a few ways to tell if your pet is suffering from poor dental health, including:
Bad breath
Visible tartar on the teeth
Swelling under the eyes
Red, irritated, swollen, or bleeding gums
Loose or missing teeth
Difficulty eating
Discharge from the nose
Drooling or excessive salivation
Pawing at the teeth or mouth
Discoloration or staining of the teeth
Weight loss or loss of appetite
Best first Vet experience! Everyone was extremely knowledgeable & helpful! Mona had a great time!
Ryan, Mona's Owner
Always the best!
Chris, Blue's Owner
My two GSD Bogie & Georgia love Fishtown Animal Hospital. The best love & care are always given to them. All the staff are extremely friendly and accommodating.
Phil, Bogie & Georgia's Owner