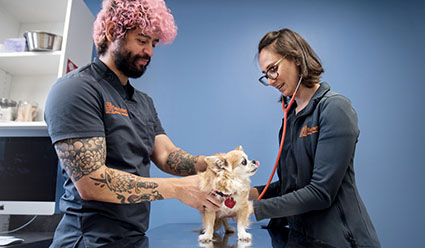 Compassionate vet care you can trust
We provide comprehensive medical services and integrative therapies for cats and dogs in the Greater Philadelphia area.
Your pet's comfort comes first
Providing a fear-free patient experience is the cornerstone of our practice: from transparent communication about our services to low-stress handling, our goal is always to provide the highest quality of care for your four-legged best friend.
Along with conventional medical care, dentistry, and vaccinations, we also offer alternative therapies for cats and dogs – including acupuncture, laser therapy, and PEMF (Pulsed Electromagnetic Field Therapy).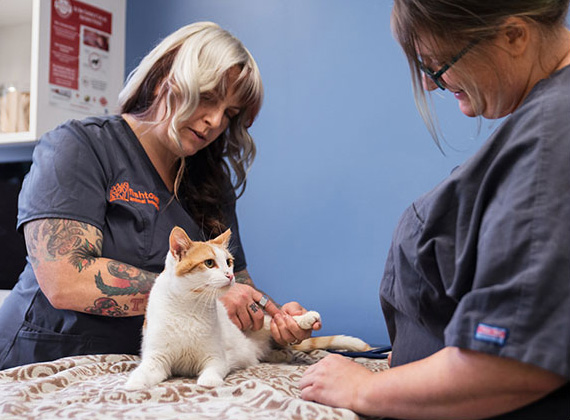 At Fishtown Animal Hospital, we offer comprehensive medical services and integrative therapies for cats and dogs in the Greater Philadelphia area, including:
Compassionate, stress-free veterinary care
When something is wrong with your pet, we know how stressful and overwhelming it is –
but accessing quality medical care doesn't have to be.
As animal lovers ourselves, our entire staff is passionate about providing veterinary care that doesn't come at the expense of you and your pet's comfort.
Whether it's for a routine wellness checkup, a dental examination, or surgery, you can count on our team treating your pet like one of our own. We truly believe in the power of the human-animal bond, and will always go the extra mile to make your pet feel safe and comfortable at your appointment.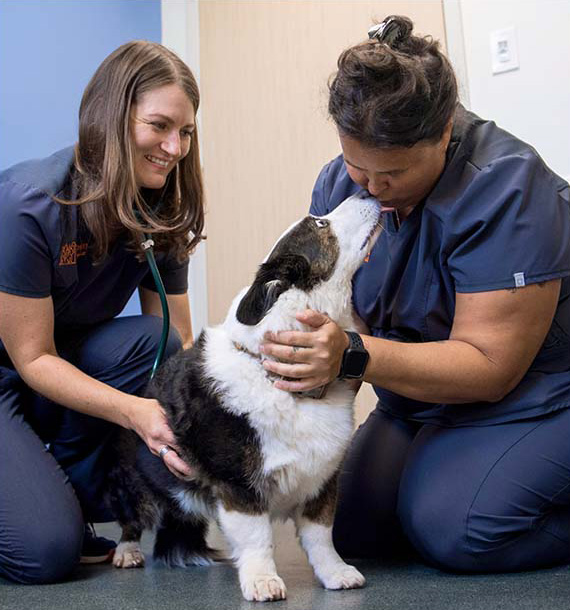 Best first Vet experience! Everyone was extremely knowledgeable & helpful! Mona had a great time!
Ryan, Mona's Owner
Always the best!
Chris, Blue's Owner
My two GSD Bogie & Georgia love Fishtown Animal Hospital. The best love & care are always given to them. All the staff are extremely friendly and accommodating.
Phil, Bogie & Georgia's Owner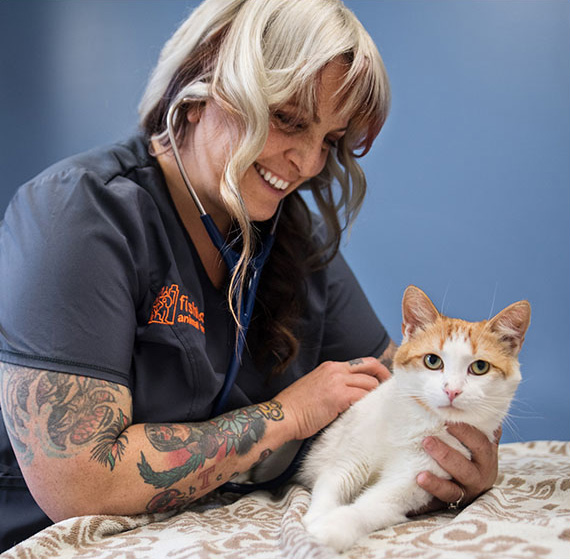 Fishtown Animal Hospital emphasizes the importance of the human-animal bond. Utilizing a combination of conventional and alternative medicine, we facilitate long-term relationships between companion animals and their families.
We offer comprehensive compassionate medical care and integrative therapies for companion animals in the Greater Philadelphia region, near the surrounding communities of Fishtown, Northern Liberties, and Olde Kensington.
In-person visit guidelines
We are excited to see you in person if you like. To come inside, we do require a mask over your face and nose at all times inside the building.
We are happy to continue to offer curbside if that is a better fit for your family. We just ask that you please be patient with us as we transition to in-person visits. This may mean things run a little slower. Just like we had to learn how to do curbside, we have to adjust to a little mix of both. As always, thanks for your patience and understanding!