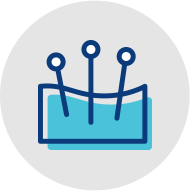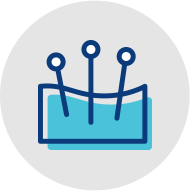 At Fishtown Animal Hospital, we proudly offer comprehensive acupuncture services for your pet. An alternative therapy, acupuncture is known to affect all major body systems, and is used to increase circulation, release endorphins to treat pain, relieve muscle spasms, and stimulate the body's defense systems.
Acupuncture is one of the safest treatment methods when practiced by a certified veterinary acupuncturist. Sessions take between 30 to 60 minutes, during which time pets often fall asleep. Patients are often treated 1 to 3 times each week for 4 to 6 weeks.
Our acupuncture techniques
We use several different techniques in veterinary acupuncture, including:
Needles: Conventional acupuncture involves the placement of very fine needles into specific points of the body
Aqua-puncture: Involves injecting fluids into acupuncture points
Electro-acupuncture: Involves electrically stimulating acupuncture points
Laser acupuncture: Involves stimulating acupuncture points with a cold laser instrument
A positive response is frequently noticed within the first 4 to 6 treatments and can appear even earlier depending on the condition being treated and the methods used.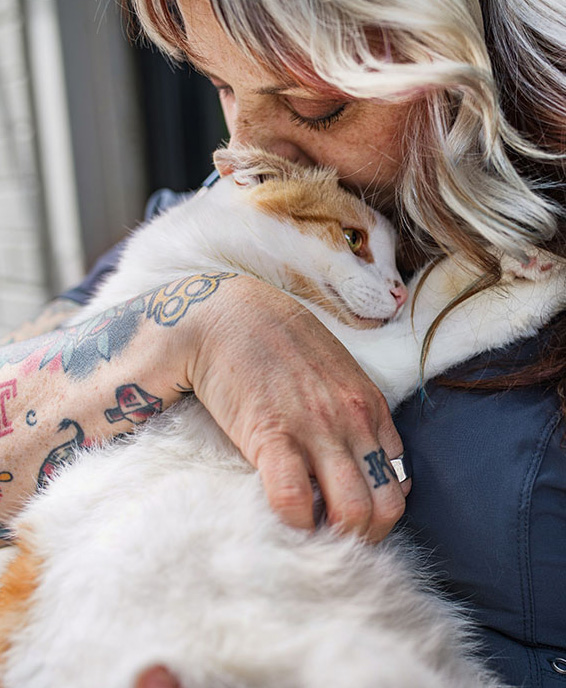 Conditions commonly treated with acupuncture
The following conditions are commonly treated with acupuncture:
Chronic and acute pain
Musculoskeletal problems
Neurological diseases (ie seizures, hind/limb weakness, and disk diseases)
Behavioral problems
Kidney failure
Hormone diseases, such as diabetes, incontinence, and thyroid issues
Skin problems
Respiratory issues, such as asthma
Gastrointestinal problems, such as diarrhea
Sports injuries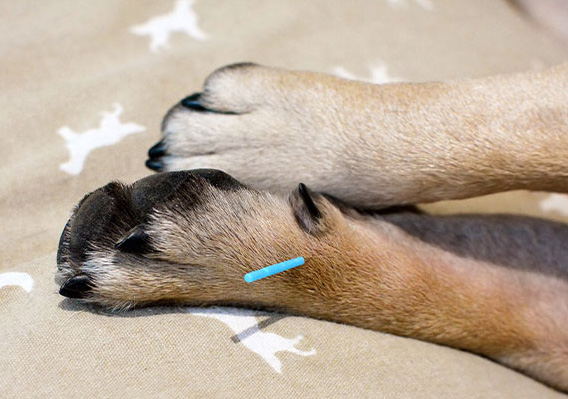 a safe & alternative option
Veterinary acupuncture provides a safe, alternative treatment modality to address pain, inflammation or help with other underlying medical conditions for those that want to provide additional care for their loved ones on top of proper medication and nutrition.
If you think veterinary acupuncture might be right for your loved one, contact us today to schedule an appointment.
Best first Vet experience! Everyone was extremely knowledgeable & helpful! Mona had a great time!
Ryan, Mona's Owner
Always the best!
Chris, Blue's Owner
My two GSD Bogie & Georgia love Fishtown Animal Hospital. The best love & care are always given to them. All the staff are extremely friendly and accommodating.
Phil, Bogie & Georgia's Owner